Transport and Movement
The existing Vicarage field layout is currently fragmented for pedestrians and traffic connections predominantly run in a north-south grain, with the possibility of the high street being missed entirely by through traffic.
A wider scheme to improve the traffic routes through the town and encourage pedestrian footfall in the centre will look at all possible options.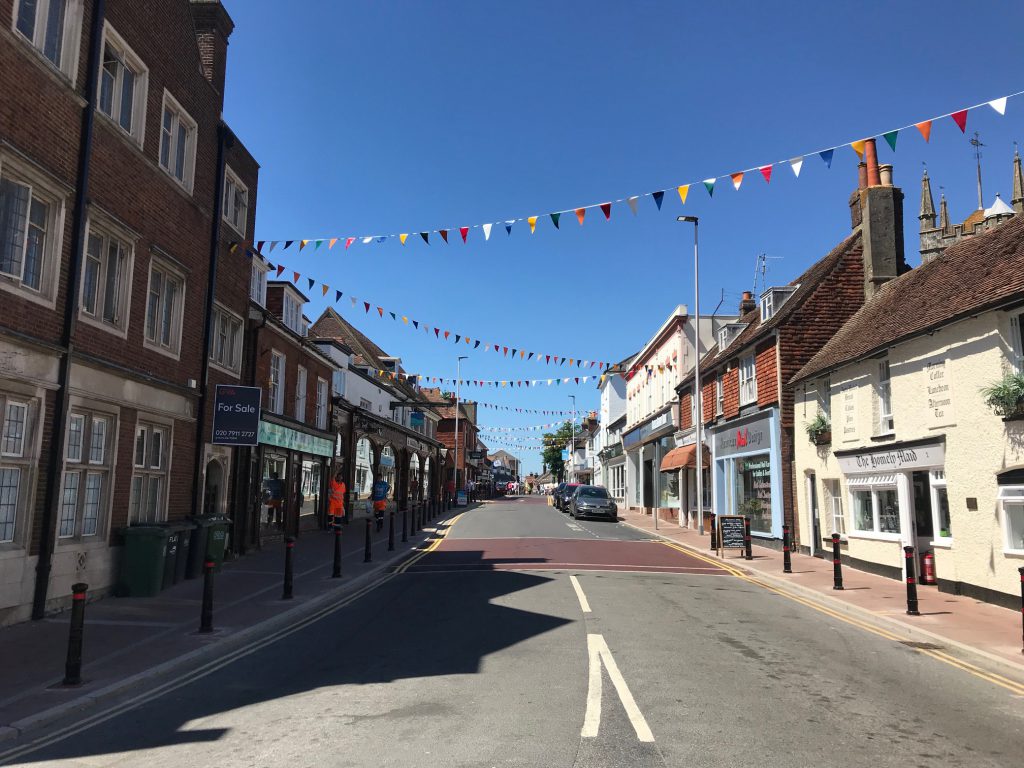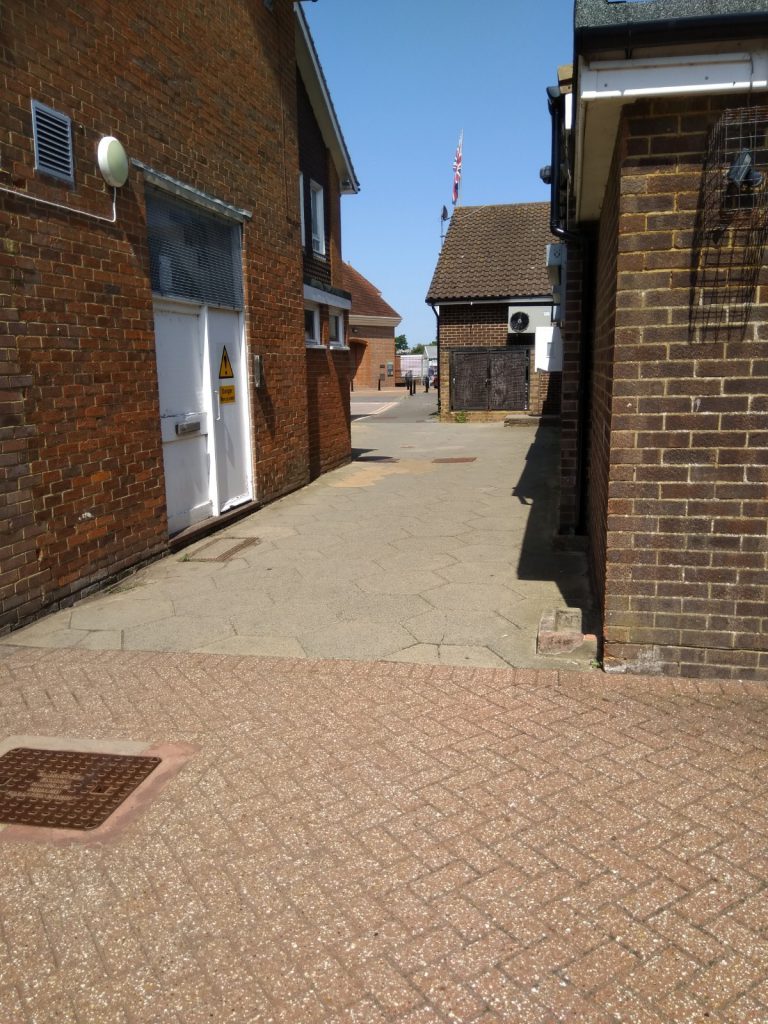 The existing Vicarage field layout is fragmented and poorly designed for pedestrian movement. It consists of various uncomplimentary buildings and walkways that has resulted in pedestrian flows through dark anti-social alleyways or un-safe shop service yards used for deliveries and waste.
Any regeneration in the town centre will look to improve accessibility and incorporate in its design well connected, safe and attractive walking and cycling routes within the town centre.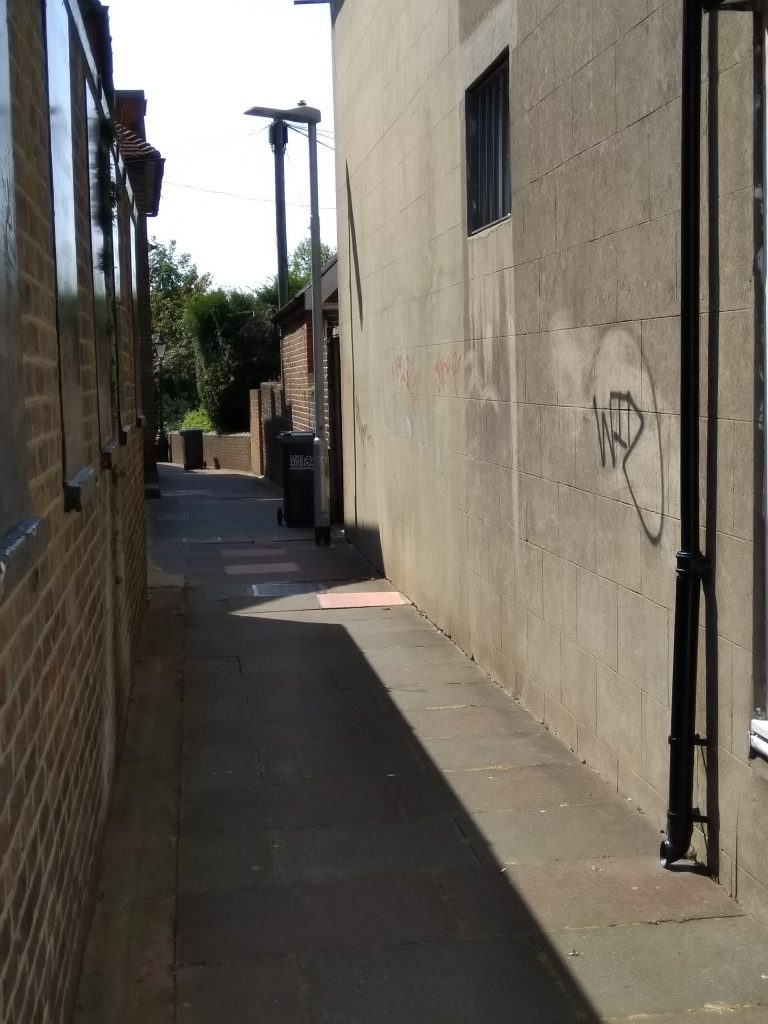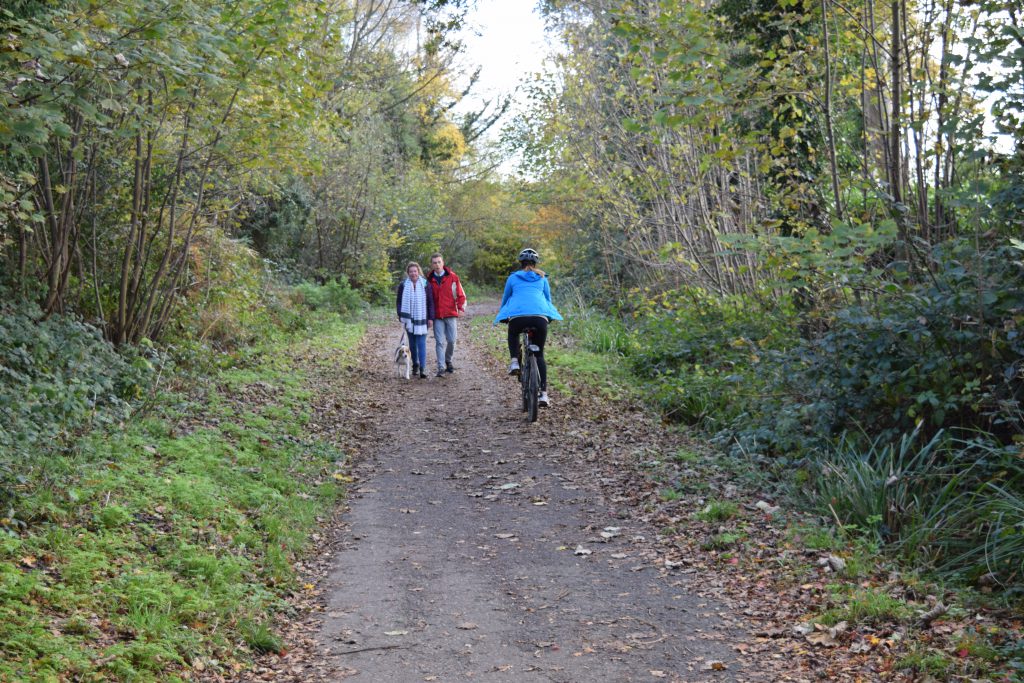 It is also important to consider routes to and from the town centre and improve accessibility for those who wish not to use a car.
between the town centre and the Cuckoo Trail will be improved to provide a multi-functional route to attract people in to and out of the town centre and link Hailsham to its surrounding communities.
Car parking is the main land use in the centre of Hailsham with approximately 500 car parking spaces across three different car parks within the plan area.
Although car parking is important, it currently makes inefficient use of town centre land that has resulted in a divided town centre. This is something this regeneration scheme will be looking to change.
The following map is an aerial view of the land currently used for Car Parking in the plan area.
There are 1085 car parking spaces in Hailsham town centre. The land occupied by these spaces is equivalent to the size of seven football pitches. (ESCC Parking Survey, 2017)
The majority of people in employment in Hailsham travel to work by car or van. (Census, 2011)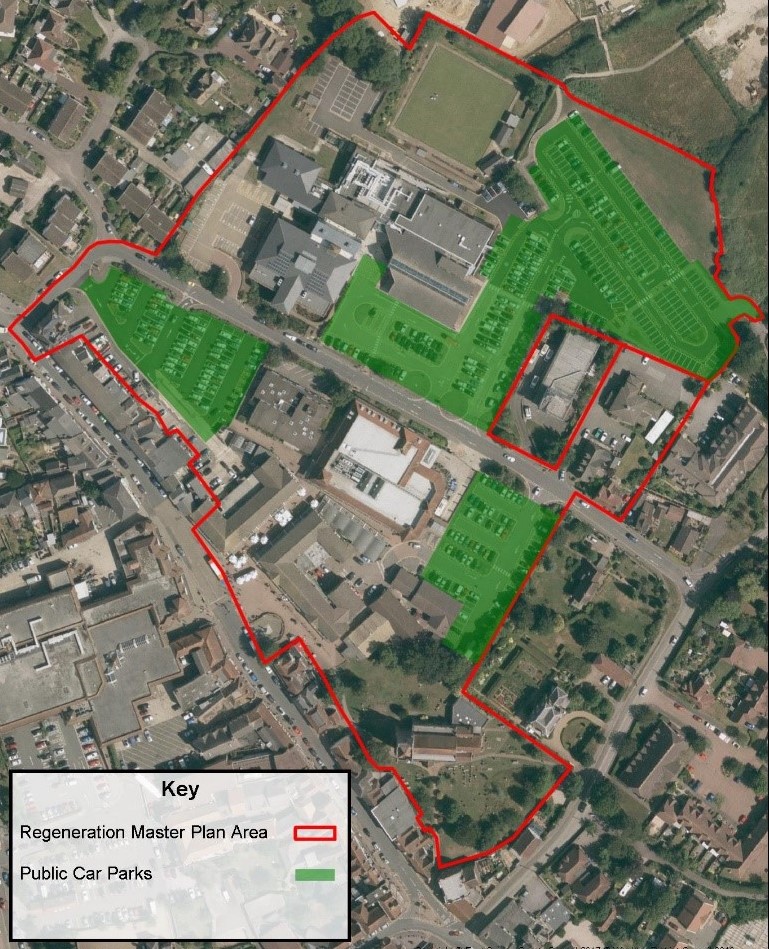 Through the regeneration of the town centre there is an opportunity to look at the associated transport links, road layouts, car parking and bus stops.
Wealden District Council and East Sussex County Council are working together to deliver a comprehensive package of transport measures for the town centre and businesses will contribute to green transport plans in order to promote sustainable forms of transport. Additional electric charging points for cars will hopefully be created and emerging technologies introduced.
It is an aspiration that short trips, by foot and by bike, will become more common and for who this is not an option then the provision of good quality bus services and appropriately places bus stops should provide an attractive proposition. A high-quality bus corridor between Hailsham and Polegate is currently being explored.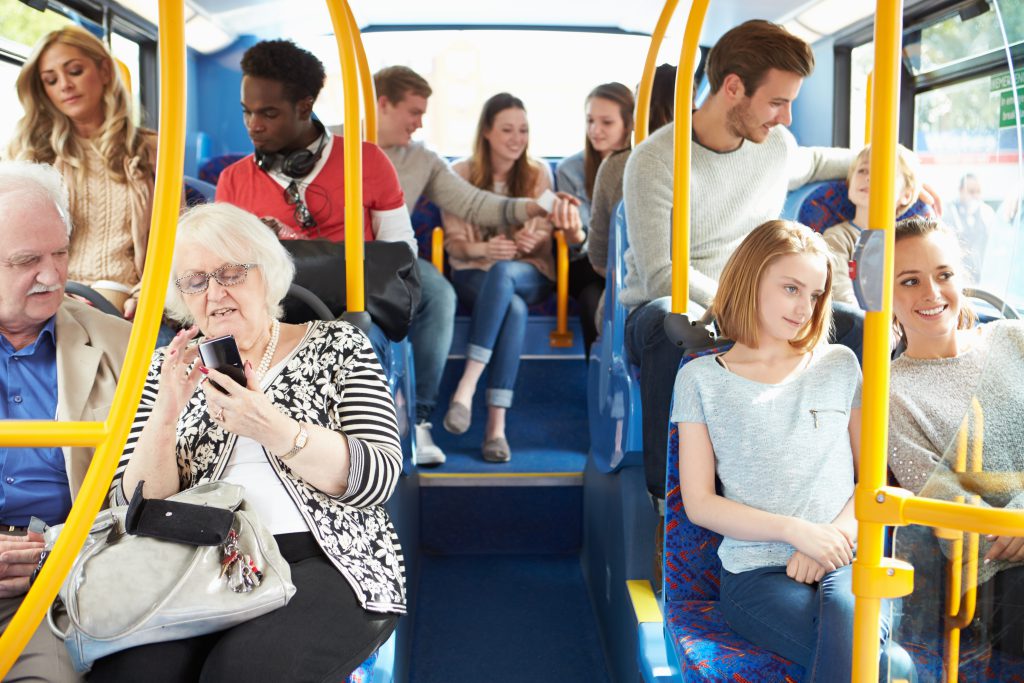 "Together with improvements to pedestrian and cycling links across the town, Hailsham residents will benefit from a safe and healthier alternative to car based Travel."

Hailsham Neighbourhood Plan Submission Version
March 2019
The aspiration of this regeneration is in line with the objectives of the Vision for Hailsham as identified in the Hailsham Neighbourhood Plan Submission Version, March 2019.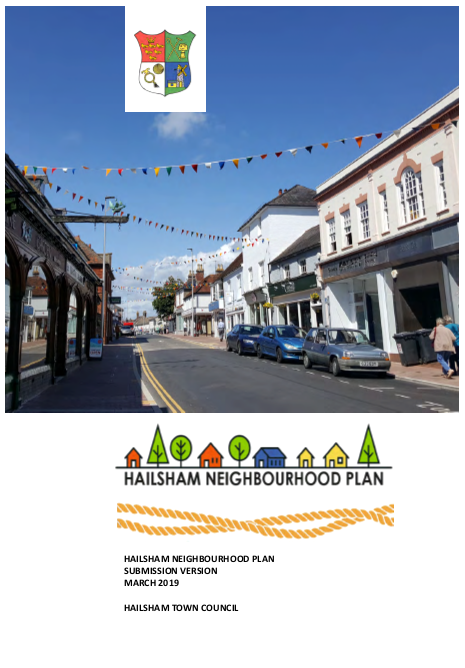 "…Optimise the use of land through the mixing of development and management of car parking provision [and] Facilitate new and improved pedestrian and cycle routes, particularly on an east west basis, at main junctions, and integrating with the Cuckoo Trail."
(Policy HAIL TC1: Hailsham town centre, Hailsham Neighbourhood Plan Submission Version, March 2019)
"Development should not result in an overall loss of public parking in the town centre. Opportunities to rationalise town centre surface car parking are encouraged, to make more efficient use of land."
(Policy HAIL TC4: Town centre car parking, Hailsham Neighbourhood Plan Submission Version, March 2019)
"…contribute to an enhanced movement network by all modes, providing a comfortable and safe environment for pedestrians and cyclists, and improving access by public transport."
(Policy HAIL TC6: Streets and spaces in the town centre, Hailsham Neighbourhood Plan Submission Version, March 2019)