Access to public services
Growth within Hailsham, Willingdon, Polegate, Stone Cross and the parish of Hellingly will be intrinsically linked with the delivery of critical infrastructure, including education, health, employment and community facilities.
Health and wellbeing and 'age equality' are important parts of the growth within the area, including the provision of necessary health facilities. 53.3% of respondents to the Hailsham Residents Survey (2016) stated that medical services provision in Hailsham are inadequate and that more doctors surgeries are needed to sustain future population growth.
It is expected that in addition to the new medical facilities being planned in Hailsham, additional sites may be required for future planned growth. Land requirements will be ascertained in consultation with the relevant Clinical Commissioning Groups and will form part of the Infrastructure Delivery Plan.
The following gallery of images shows a successful example of a purpose built health centre in Herstmonceux. Designed with health & wellbeing in mind, working with the community was integral to the practice's vision to provide integrated care.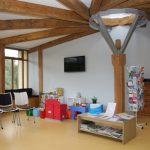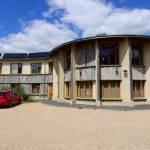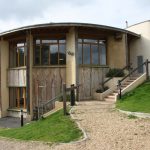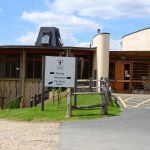 Residents were also asked to rate the
community facilities they would like to see in Hailsham in the future. A new
learning centre and additional youth facilities rated highly.

Hailsham Neighbourhood Plan Residents Survey
2016

It has proven successful in other town centres to provide new flexible spaces that can be used by many different groups within the community at the same time. This could be start-up businesses working alongside sixth form students, work space for public sector organisations like Councils and the Emergency Services or even studio style rooms that can accommodate community groups one day and local artists the next.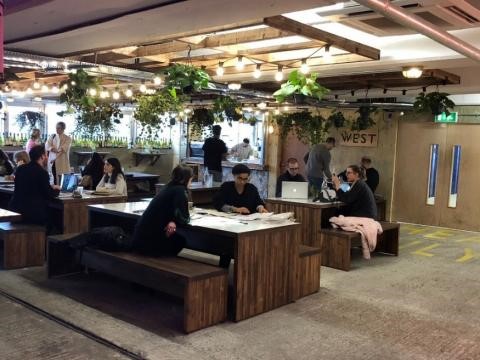 An example of this success can be seen in Southwark, London where an underutilised multi-storey car park has been transformed to support a range of cultural activities. A rooftop café, art installations, a 70-desk co-working space and a children's play area are just some of the elements introduced to this one time car park.
This innovative use of a local building that was no longer fit for purpose has led to the creation of over 450 jobs, a support network for local start-ups and direct community benefits.
Whilst this is an example of an existing building being transformed for wider community use, we can take the principles that made it a success and apply them to new spaces. Regeneration of the town centre could include a new and enhanced Civic office that improves existing Council facilities and provides the opportunity to accommodate alternative occupiers to create co-working business hub in the town centre. This could lead to a new collaborative approach to workspace that allows many different public and/or private organisations to work alongside each other in the same building.
There are real benefits to the local workforce that come about through collaborative workspaces:
Organisations and teams have the opportunity to work towards common goals and objectives.
Fresh ideas and perspectives can be shared.
Employee health can benefit as collaboration is shown to reduce stress at work.
This style of workspace has a way of bringing the best out of people making the workforce more efficient and productive.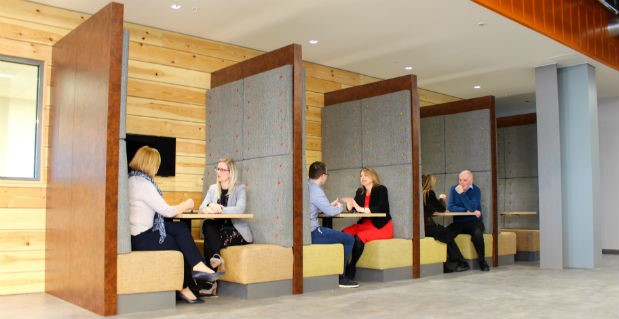 Research by the Association of Town & City Management (ATCM) and Centre for Local Economic Strategies (CLES) defines a resilience town as one that has the ability to respond to the challenges they face. Regeneration of Hailsham will aim to provide an opportunity for interaction between the public, social and commercial sectors which will allow for further joint working and positive outcomes for the town.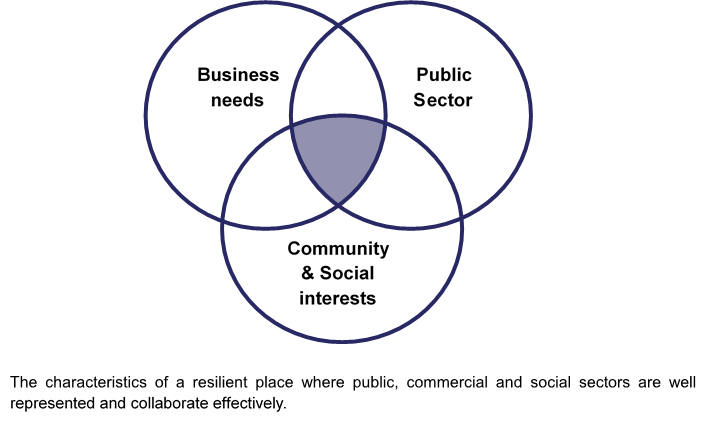 The existing public-private partnerships will be a driving force to move this regeneration project forward successfully.
Furthering the interaction between those offering a public service, commercial opportunity or community support to local residents will build a strong social economy and ensure good relationships are built across all of Hailsham's sectors.
Some examples of this potential success are:
Meeting spaces in publically owned buildings actively encourages private sector input, which will help develop policies that support local need.
Ensuring public assets are used to the full economic and social potential through public and social sector collaboration.
Utilising social media to communicate and break boundaries across different groups.
The aspiration of this regeneration is in line with the objectives of the Vision for Hailsham as identified in the Hailsham Neighbourhood Plan Submission Version, March 2019.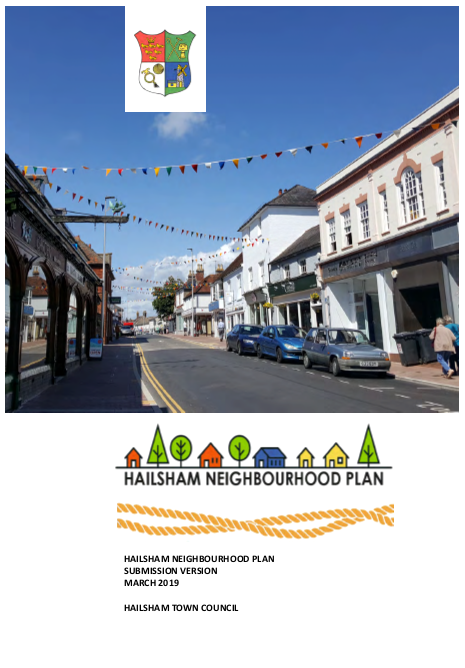 "Applications for town centre uses that contribute to the evening and night time economy, including leisure, cultural and community facilities are welcome."
(Policy HAIL TC1: Hailsham town centre, Hailsham Neighbourhood Plan Submission Version, March 2019)
"Growth will deliver excellent schooling choices and new further education opportunities, good medical provision and care services."
(Vision for Hailsham, Hailsham Neighbourhood Plan Submission Version, March 2019)
"…The findings of the 2016 Hailsham residents survey found that there is a need within Hailsham for new business start-up space…"
(Chapter 7: Employment, Hailsham Neighbourhood Plan Submission Version, March 2019)
"…Opportunities to provide flexible employment space and support small and medium sized businesses in the town centre…"
(Policy HAIL EMP1: Providing for a mix of employment opportunities, Hailsham Neighbourhood Plan Submission Version, March 2019)